New Home Sales Disappoint, Slump To 5-Month Lows
by Tyler Durden Mon, 01/27/2020
Following the big upside surprise in existing home sales, analysts expected new home sales to extend gains further in December but they disappointed significantly, dropping 0.4% MoM (vs +1.5%) and worse still, November's 1.3% jump was revised drastically lower to down 1.1% MoM.
The 694k SAAR is the lowest since July…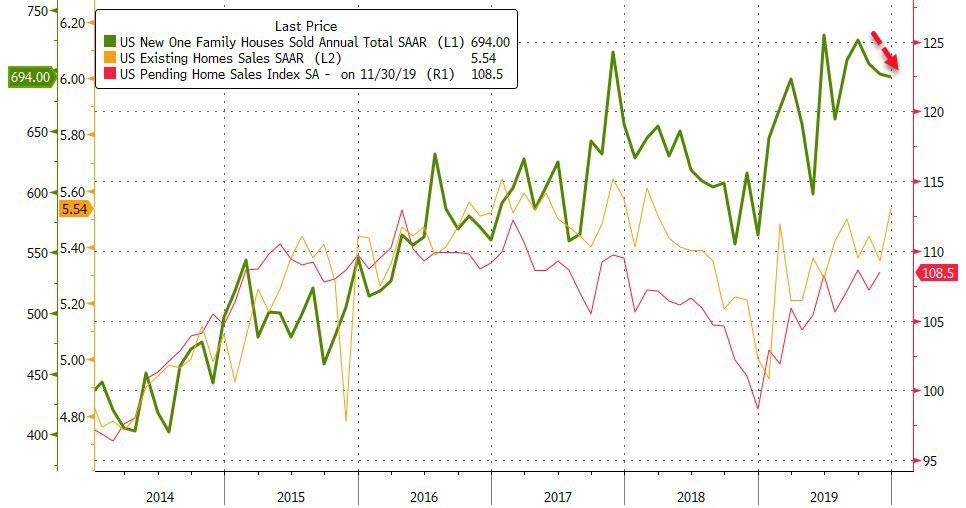 Despite low rates, soaring homebuilder sentiment, and housing starts at decade highs, new home sales fall for the 3rd month in a row.
Receive a daily recap featuring a curated list of must-read stories.
The median sales price edged up 0.5% from a year earlier to $331,400.
Purchases of new homes fell in the South, the largest region, and the Northeast, while they climbed in the Midwest and West.